Who we are
Elsie C. Stark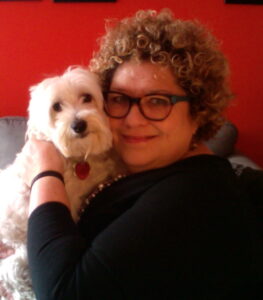 I'm a Latina from Puerto Rican/Peruvian parents who grew up in Queens in a Jewish neighborhood. I consider myself a trilingual New Yorker. I go from "Oye vey" to "Hola" in 2 seconds flat. I definitely have a sense of humor since I feel I grew up in an "I Love Lucy" kind of childhood.
I've been in the industry since I left college and a Casting Director for many years, so no request is impossible or too crazy. I have seen it all but what has not changed is the fun of finding the best actors for each project my clients bring me. I call it the "thrill of the hunt".  When you work in New York one of the most diversified, multi-cultural and talent driven cities in the world there is no limit to the people you can find.  I love casting because I love talent. I love finding actors and introducing them to my clients. There is a charge I get when my directors and producers comes out of a session all jacked up because they have so many choices to fill the roles they are looking for or when they are blown away by an actor that they underestimated.
Whether it's commercials, television, theater, film, voice-over or real people the goal is still the same and it's to bring those characters or concepts that are on the page and breath live into them. I think it's the most pivotal part of a project because without the right actors the rest of the creative team doesn't have anyone to direct, write for, style or light. It starts with casting and it evolves into the project it is meant to be. My style of casting has always been open, diversified and edgy and with today's social media tools there are no boundaries.
Frank Rodriguez - Expert Translator/Producer
For our clients who are producing content targeting Latinos/Hispanics who need a translator, director and/or consultant, we provide those services with our respected translator/producer Frank Rodriguez. His years of expertise working for major companies like HBO Latino, Telemundo, Cinemax, and Children's Television Network has given him an extensive body of work in translation services. He is an expert in maintaining the original creative integrity and intention of your English language commercials and campaigns when possible and giving creative adjustments when needed.
The content and integrity of your message will be on target and accurate in it's intention. We are acutely aware and respectful of what 56.6 million consumers mean to you and your clients.
In L.A.
Blanca Valdez Casting
1001 N. Poinsettia Pl.
West Hollywood, CA 90046
Tel. 323-876-5700
Email: Blanca@BlancaValdez.com
Website: blancavaldez.com
In Miami
George Ortiz Casting
P.O. Box 14-4682
Coral Gables, FL 33114
Tel. 305-567-0720
Email: studio@georgeortizcasting.com
Website: georgeortizcasting.com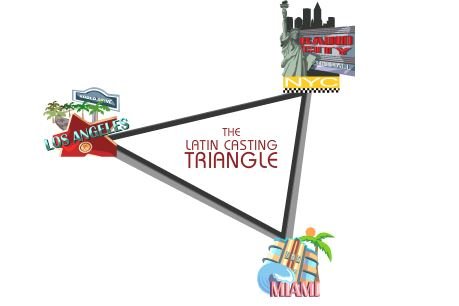 Awards & Memberships
Elsie Stark is a member of NEW YORK WOMEN IN FILM & TELEVISION.  She worked on the N.Y. ADDY AWARDS from 1991-1996 and was co-chairperson for the 1995 ADDY'S. Ms. Stark has been on the Board of Directors and on the Advisory Board of (H.O.L.A.) the Hispanic Organization of Latin Actors.